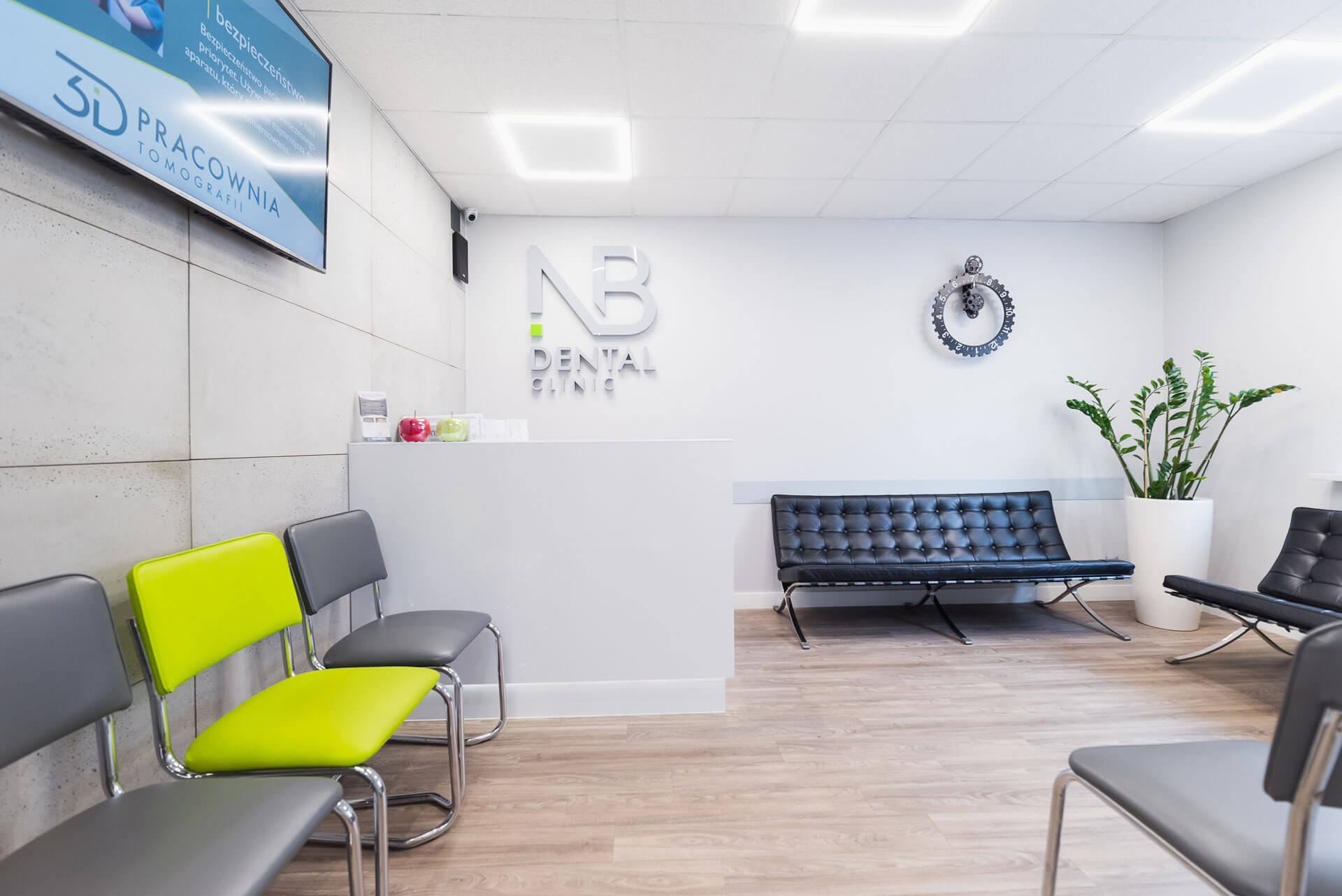 WELCOME TO A HEALTHY SMILE
CHECK DETAILS AND MAKE AN APPOINTMENT
A visit to the dentist often brings plenty of questions. We want to answer the most frequently asked questions and provide you with as much useful information as possible on our website.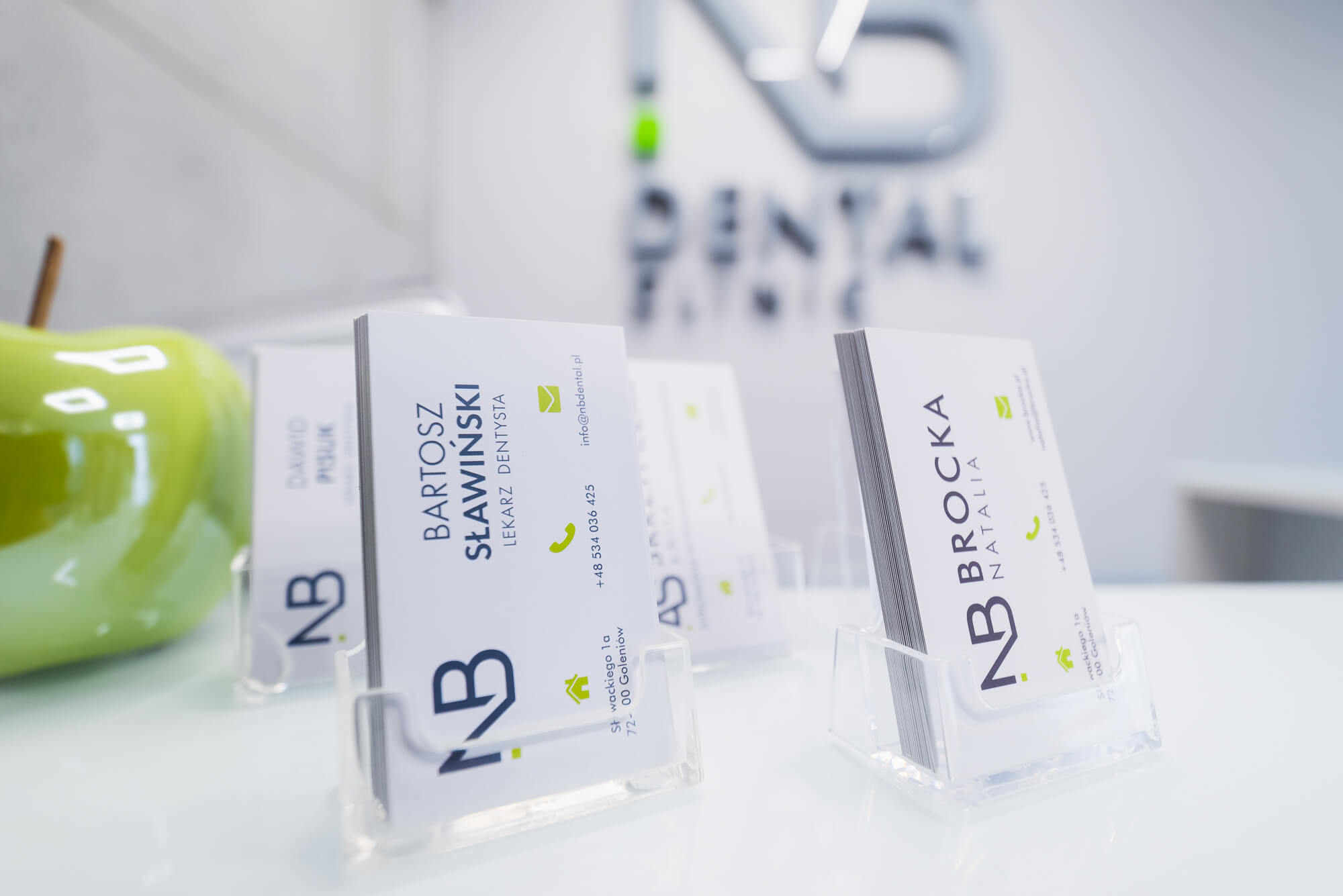 If you wish to make an appointment, you can visit our office in person or book an appointment by phone (+48 534 036 425) or schedule follow up visits directly.
The length of a visit at NB Dental Clinic depends on the type of procedure performed and each case is handled individually. However, based on our experience we can approximate certain time intervals for consultation and treatment:
the inital consultation with a dental examination takes approximately 30 minutes
standard conservative treatment and cleaning with instruction takes approximately 45-60 minutes
root canal and prosthetic treatment takes approximately between 60 and 120 minutes
breaks between 5-10 minutes are required between appointments in order to allow the assistant to disinfect and prepare the office
NB Dental Clinic accepts payments in cash, by credit card or through the flexible Mediraty instalment payment plan www.mediraty.pl
Cards accepted:
Visa
Mastercard
Cirrus
PolCard
Commercial bank cards
A 2-YEAR WARRANTY ON YOUR NEW SMILE
TRUST IN THE WORK WE DO
Because of the high standards we set on the work we do, we provide a 2-year warranty on all our dental procedures. We want our patients to be absolutely assured that the work we do can always be counted on and that prompt help is there in case previous work needs to be adjusted or repaired.
WHAT DOES THE WARRANTY COVER?
The warranty covers fillings and prosthetic work. For instance, if the filling does not last for 2 years, it will be corrected free of charge.
WARRANTY CONDITIONS
WARRANTY IS SUBJECT TO THE FOLLOWING CONDITIONS:
all missing teeth have been replaced
if there are missing teeth, the warranty is for a period of 12 months
the patient must have strictly followed the recommendations given by the treating specialists and have had regular follow-up visits every 6 months
follow-up visits are combined with hygienic treatments (i.e. cleaning treatment), including removal of dental deposits with scaling and sandblasting.
WHAT IS NOT COVERED BY THE WARRANTY?
THE WARRANTY DOES NOT COVER:
temporary work such as temporary crowns and temporary dentures.
work requested by the patient in cases where another clinical solution was proposed.
work under limited warranty or not covered by warranty as communicated to the patient.
WHEN DOES THE WARRANTY EXPIRE?
THE WARRANTY DOES NOT COVER DAMAGE CAUSED BY:
inadequate oral hygiene
failure to comply with recommended follow-up visits
tooth fractures during root canal treatment
tooth fractures after root canal treatment that have not been permanently restored
accidents and mechanical injuries
natural bone loss or inflammatory changes in the periodontium
diseases or conditions that adversely affect the patient's oral cavity and teeth.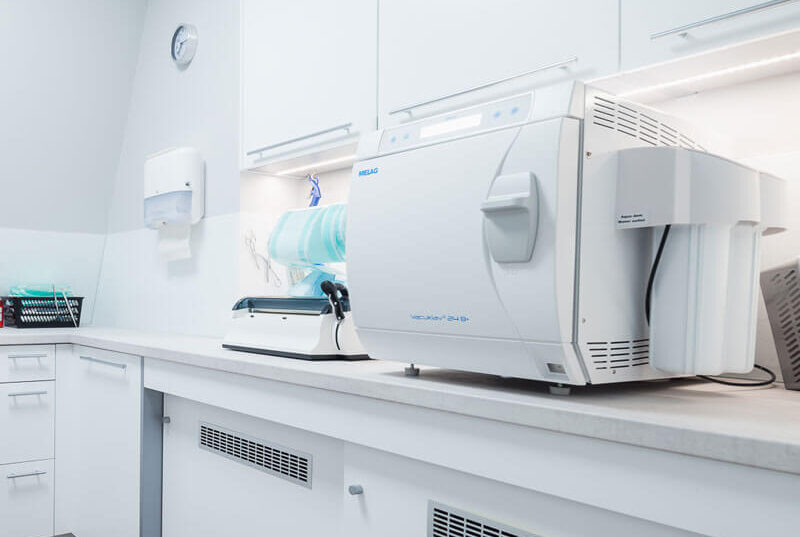 PATIENT SAFETY AND COMFORT
Safety, comfort, the highest standards of hygiene – these three values mutually determine the effectiveness of our dental procedures as well as the well-being of our patients, which is why the NB Dental Clinic team does its best to completely carry out every stage of treatment to perfection.
DISINFECTION AND STERILIZATION
All procedures in NB Dental Clinic are performed in accordance with hygiene standards outline by the WHO and the Polish Dental Society regarding cleanliness, disinfection and the sterilisation of all dental tools.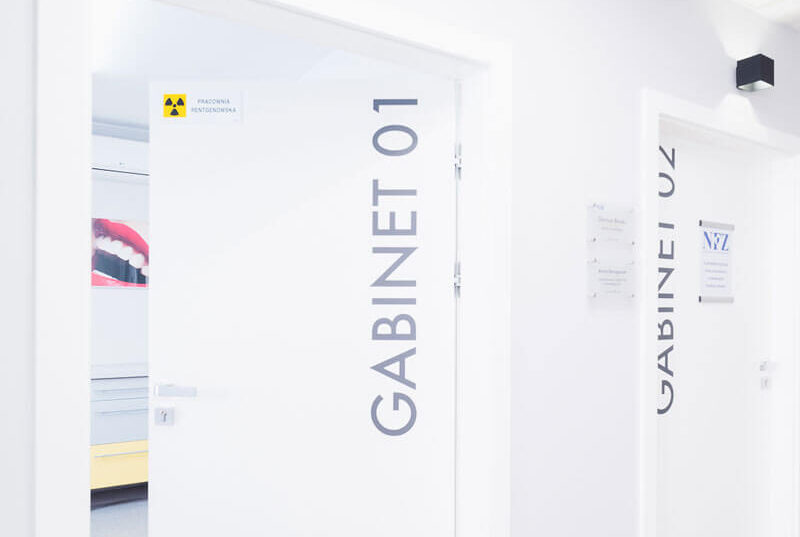 TERMS AND CONDITIONS OF THE PRACTICE
Priority is always given first to patients who have made an appointment.
Scheduling allows us to perfectly organise the entire NB Dental Clinic team. We confirm scheduled appointments the day before and in the event of a delay or unexpected change in the schedule, we inform our patients as soon as possible by phone or text message.
Please also inform us in advance by phone or SMS if you cancel or need to reschedule your appointment. We want to respect each other's time.
Communication on your end allows us to manage our schedule much better and enables us to accommodate a patient waiting for an urgent appointment (for example).
Our other priority is to provide dental assistance in situations where patients are experiencing pain.
In this situation, patients can be taken early in the morning or late in the evening, i.e. outside of standard office hours. In the event of a dental emergency, contact us and we will always schedule an appointment as soon as possible for you.
In order to ensure the highest standards of medical responsibility, we do not provide consultations or any information on prices for procedures and treatments over the phone. An in-person examination is necessary for an individualized diagnosis, treatment plan and cost estimation.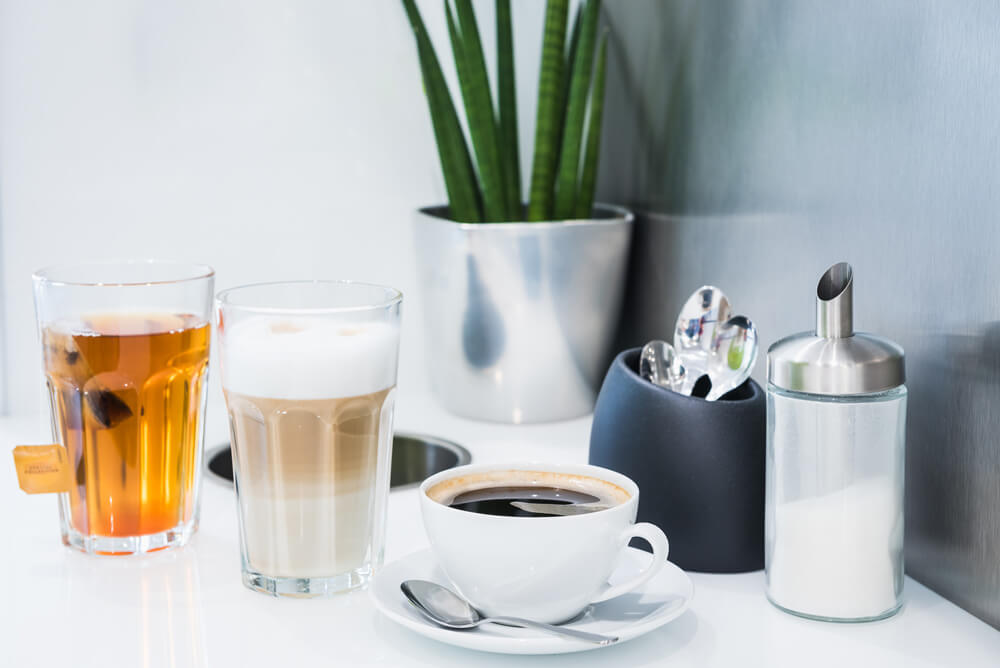 WAITING FOR YOUR APPOINTMENT
Every dental procedure is unique and can sometimes take a little longer than expected. We make every effort to accurately keep appointment times. If you do find yourself waiting for your appointment, feel free to ask the receptionist about some coffee or tea in our café area.