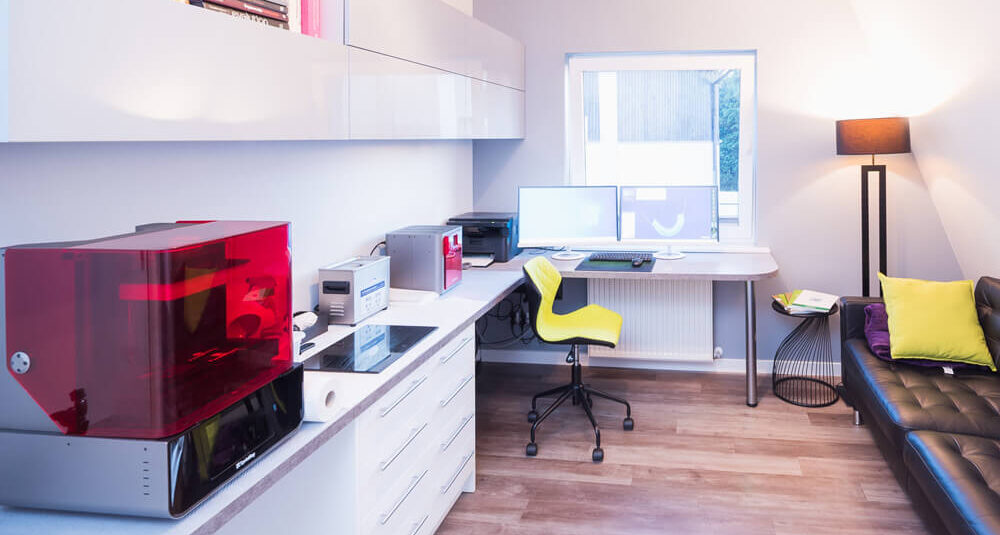 CAD AND CAM – COMPUTER TECHNOLOGY FOR DIGITAL DENTISTRY
CAD – Computer Aided Design
CAM – Computer Aided Manufacturing
The use of CAD and CAM involves using computer based software to design 3D object models. This technology has been used in a wide variety of industries. These design processes are also used in dentistry and prosthodontics.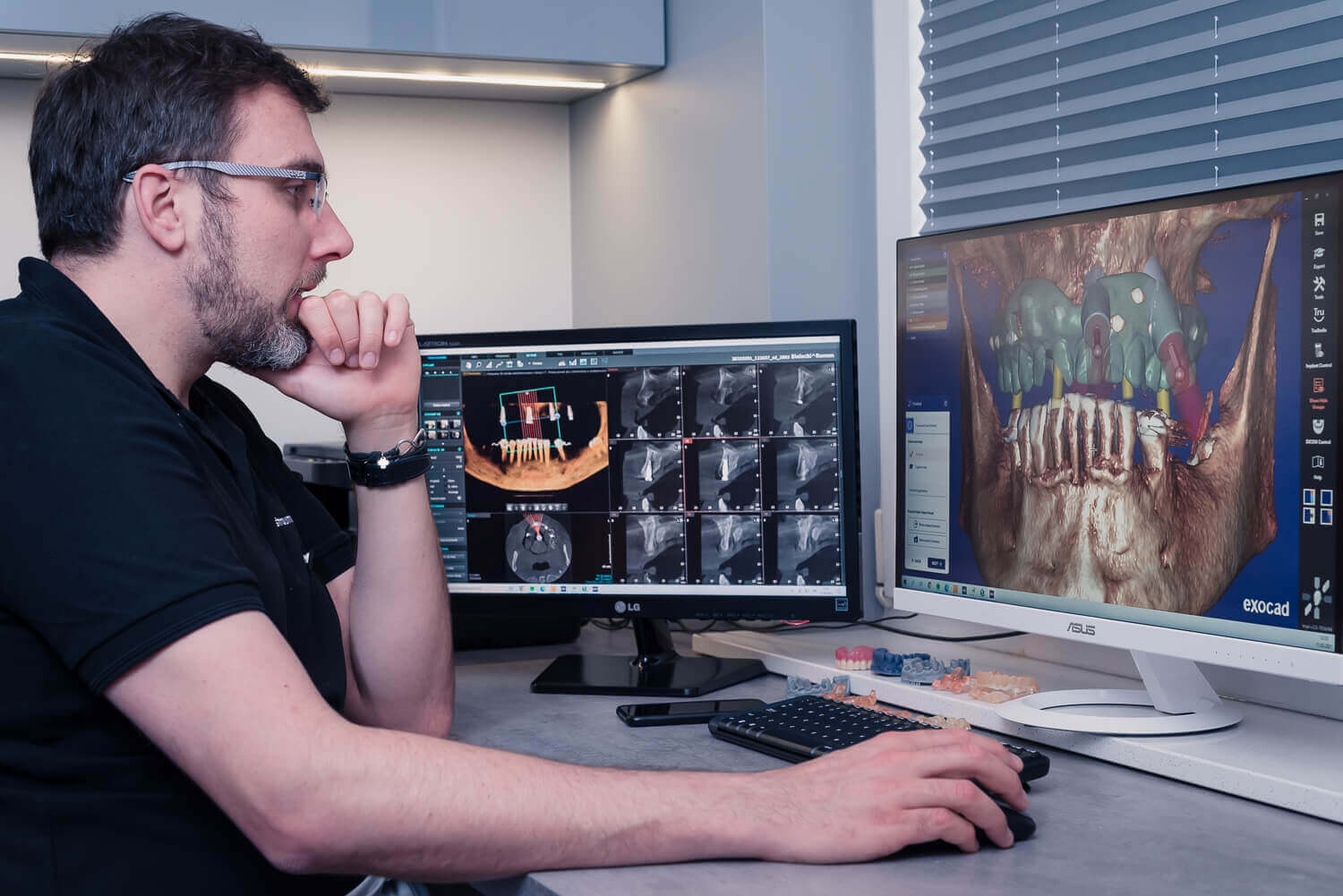 Every prosthetic procedure performed at NB Dental Clinic is created using the technology described above.
This guarantees the safe and predictable results of our treatments, as every step needed is already known starting from the design stage.
THE MANUFACTURE PROCESS:
MILLING – crowns and bridges are milled using digitally controlled milling machines and lathes (CNC), which quickly and precisely are able to produce very detailed and precise tooth surfaces.
PRINTING – prosthetic tooth models using spatial 3D printing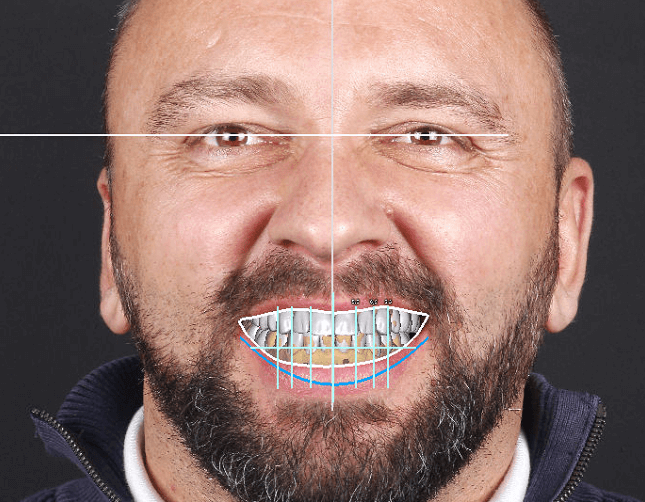 Digital Smile Design allows us to present the results of your treatment and what your future smile will look like before we even begin.
An aesthetic smile that fits your face shape is the starting point for this method.
Created from a portrait taken in our photo studio, an individualized design of your future dentition is created right on the computer screen – it serves as a template for each step in the process to achieve our end goal – an individualized and ideal smile.
THE STEPS TO A BEAUTIFUL NEW SMILE!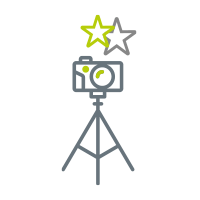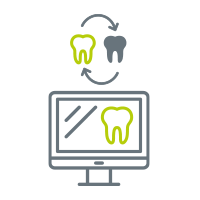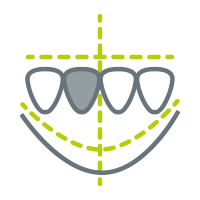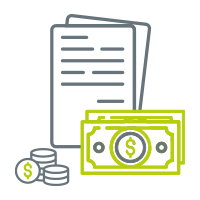 TREATMENT PLAN AND COST ESTIMATE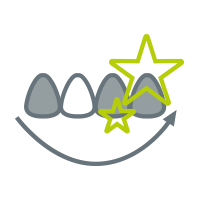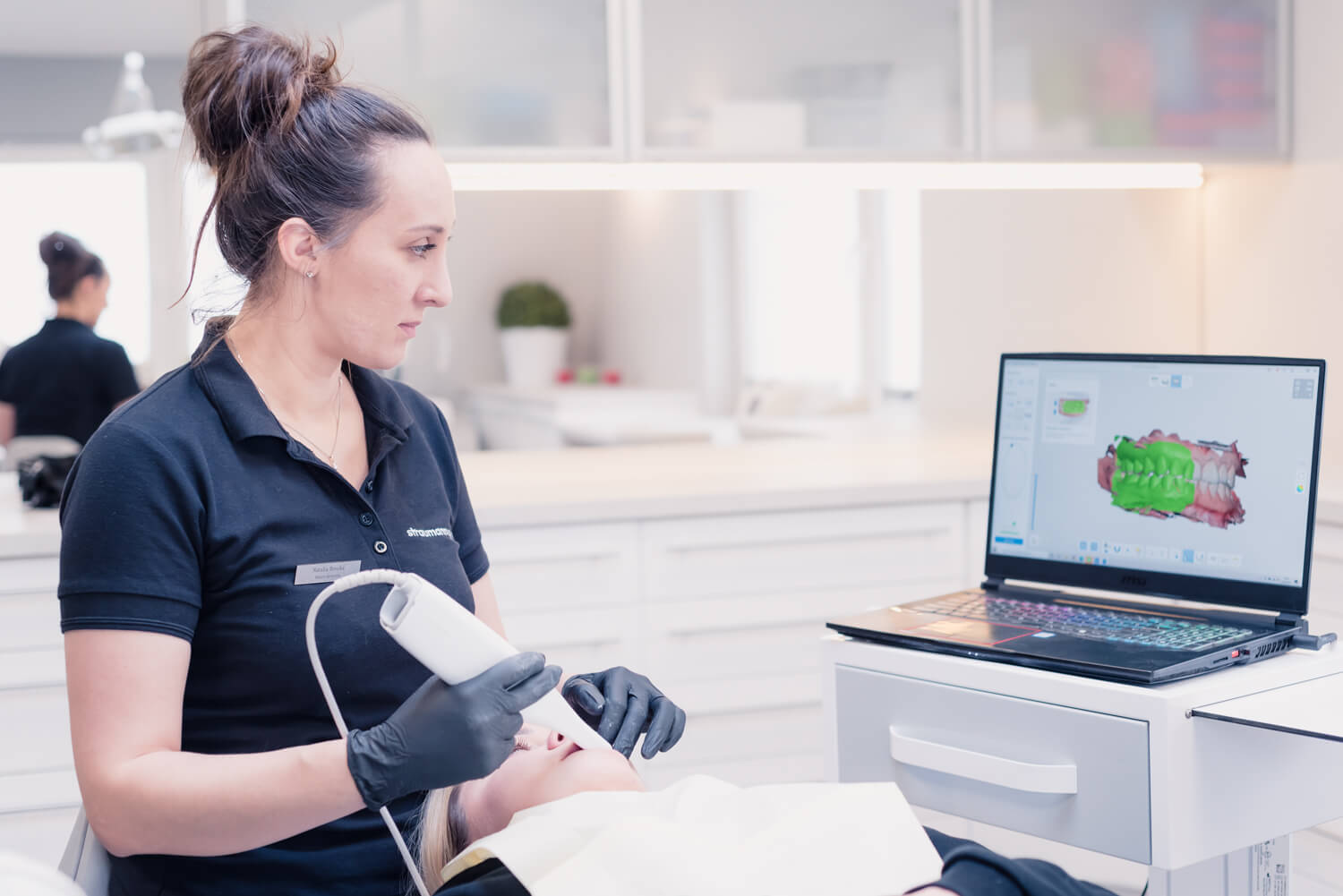 A digital impression through tooth scanning. We use the most modern equipment available on the market manufactured by Medit – a Korean company which is a leader in digital solutions for dentistry.
This device helps us in our daily work in almost every case. It provides us with very detailed information about the patient's teeth in the form of a digital 3D model.
These images show in detail what cannot be seen normally with the naked eye, effectively shortening the process of planning, designing and making new teeth.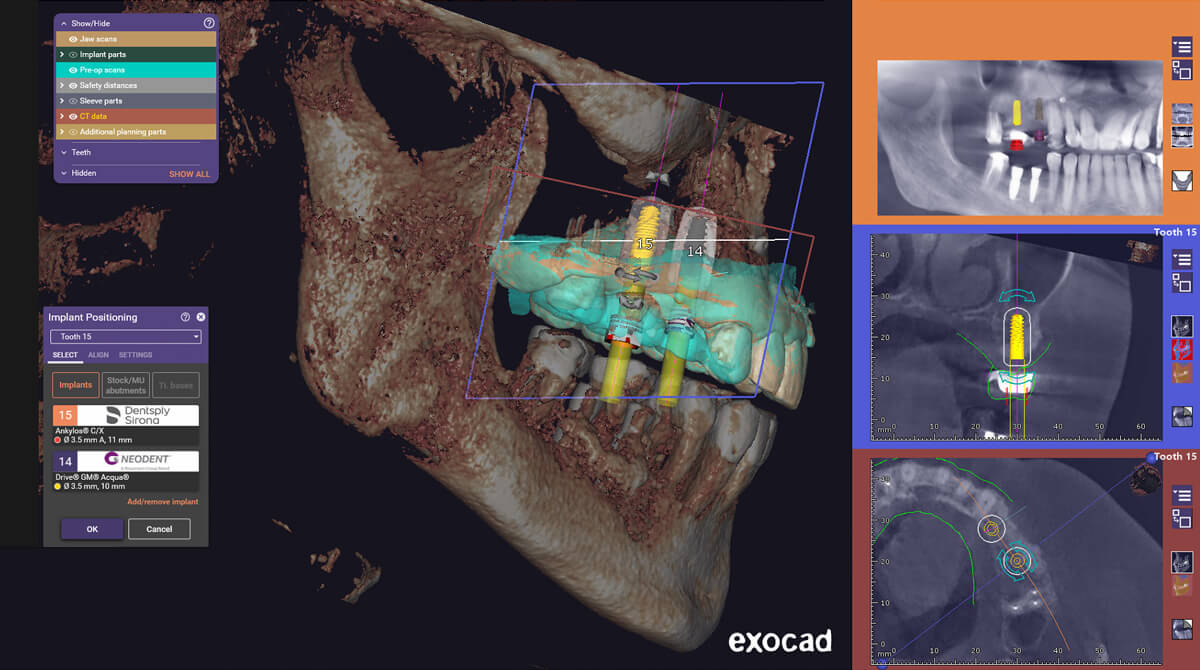 The placement of implants must be extremely precise in relation to other anatomical structures in the oral cavity.
For this purpose, we use computed tomography – a 3D image of the patient's bones and a dedicated computer software which allows us to virtually plan out the position of your implants.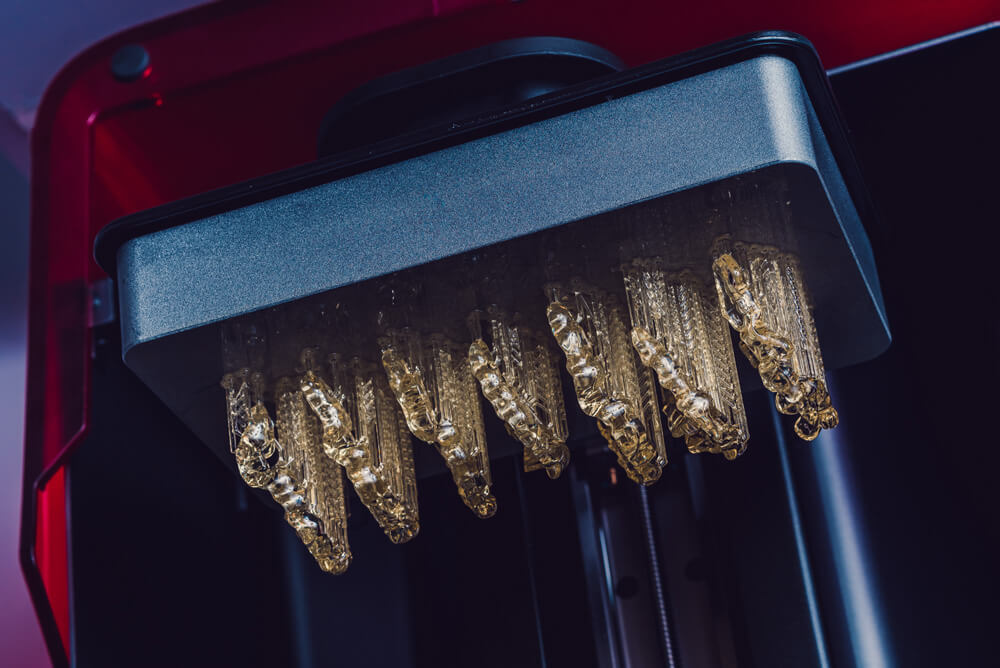 W technice druku 3D przygotowujemy m.in:
We use 3D printing technology for customised implant templates that helps us to insert implants exactly in a pre-planned position.
Individualized prototyping of replacement teeth, tightly adjusted to the patient's face.
Temporary measures to test a new smile on teeth and implants.