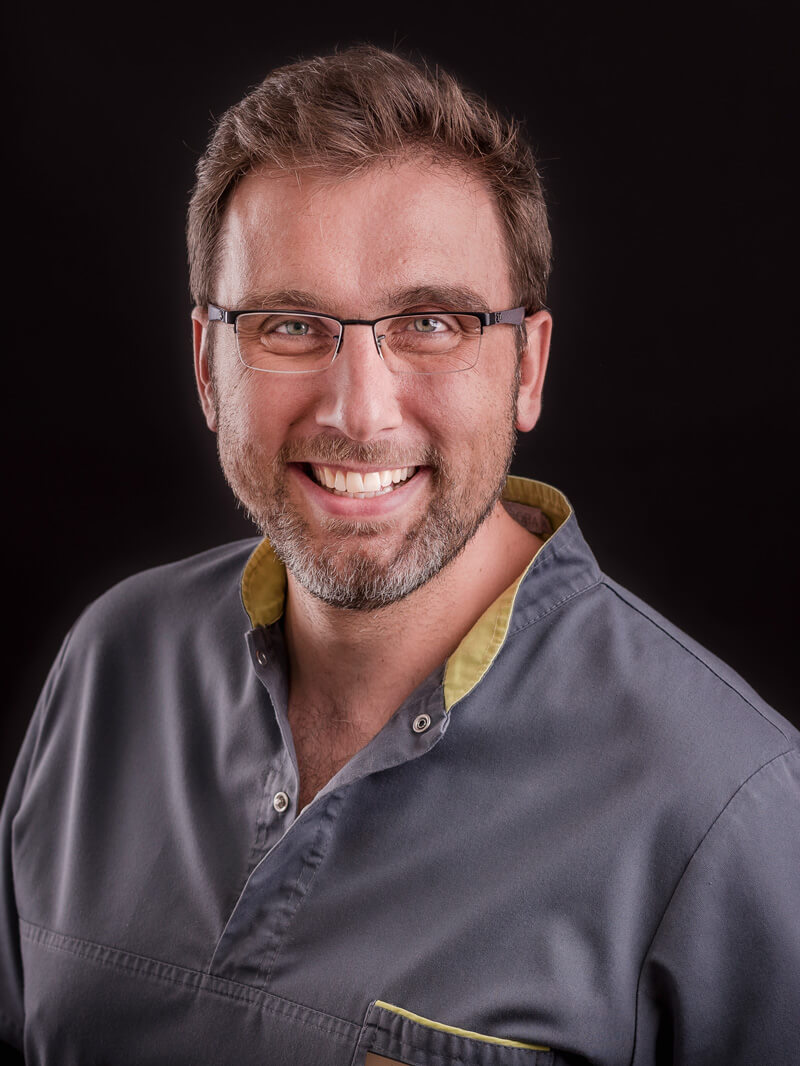 Dentistry runs in his family – a dental technician since 2004, and also a stomatologist since 2010, a graduate of Pomeranian Medical University. Co-owner and managing partner of NB Dental Clinic.
He has participated in a number of various national and international trainings including, Curriculum of Implantology at J.W. Goethe University in Frankfurt am Main, and continues to explore new techniques in restoring the full smiles of his patients.
"Minimally invasive cosmetic dentistry, modern prosthodontics and the use of digital technology in implantology fascinates me – I enjoy the challenges that come with it."
In his free time, he enjoys active leisure and travel, the father of: Henio, Hania and Antek.