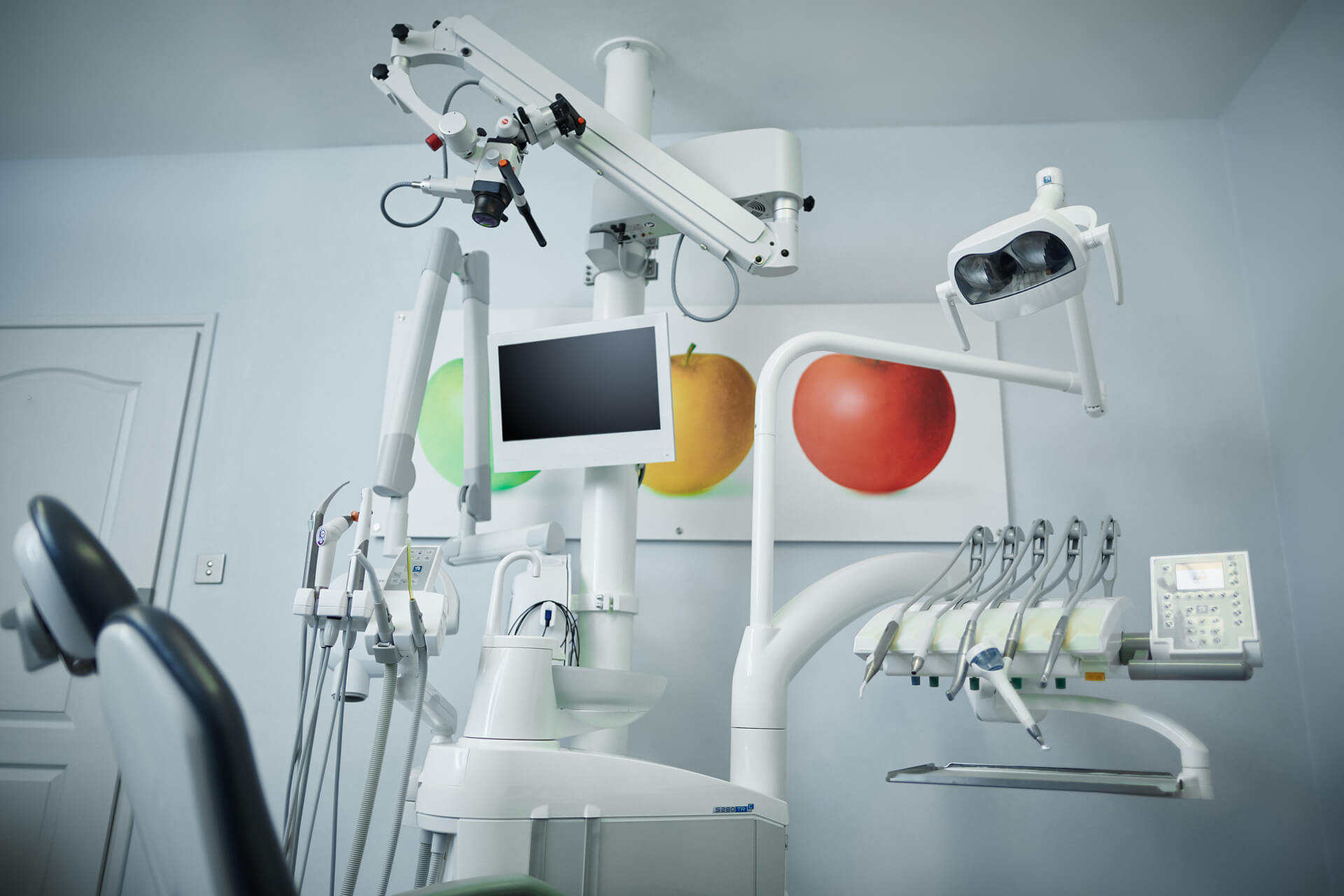 TOOLS FOR A HEALTHY SMILE
We use the latest generation of dental technology for our work to precisely perform the most advanced treatments possible.
EQUIPMENT THAT WE USE DAILY: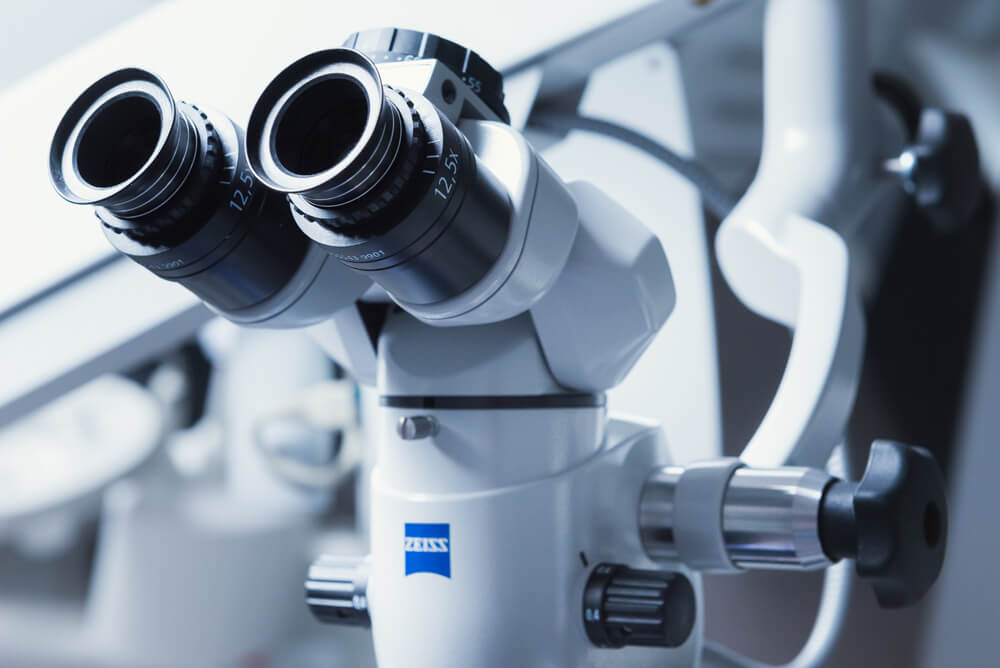 ROOT CANAL TREATMENT UNDER MAGNIFICATION
Root canal treatment under optical magnification constitutes an element of effective diagnostics and allows us to precisely inspect and prepare root canals. We use equipment manufactured by Kaps and Zeiss, the leading manufacturers of medical microscopes and optical instruments in the world.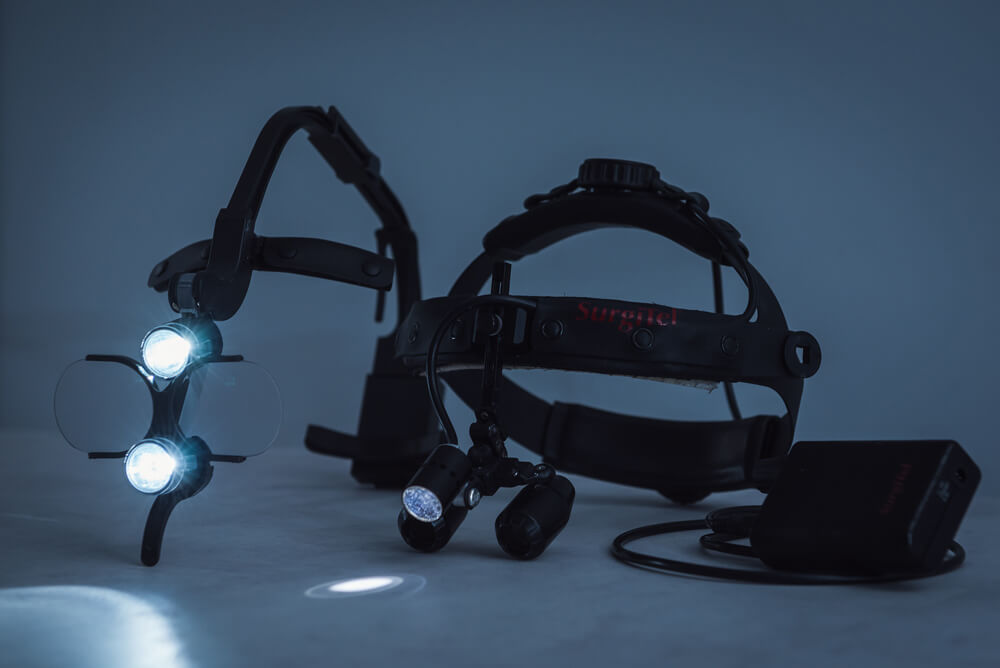 Many dental procedures are carried out on an area of just a few mm2, and thus the effectiveness of the treatment can depend largely on the precision of the procedure. We use professional magnifying glasses equipped with a modern lens systems and bright LED lighting to achieve an optimum field of vision, carrying out our treatments with absolute precision.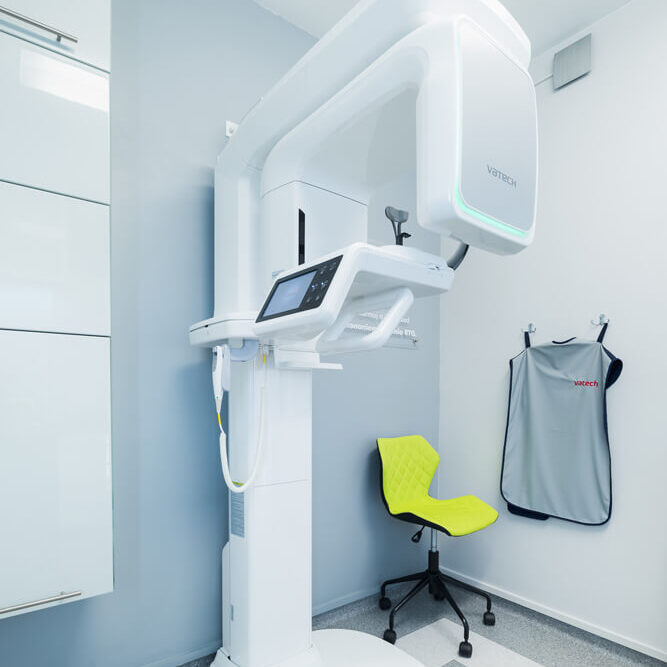 PROFESSIONAL X-RAY DIAGNOSTICS
We have state-of-the-art dental diagnostic x-rays and 3D computed tomography scans available directly on site. Our clinic is one of the few in the region equipped with this type of advanced, state-of-the-art X-ray equipment.
High resolution image reproduction with the lowest radiation amounts possible, ensuring the safety of our patients.
Types of imaging we do: small dental x-rays at each dental chair, large panoramic x-rays and 3D computed tomography scans of the teeth, sinuses and temporomandibular joints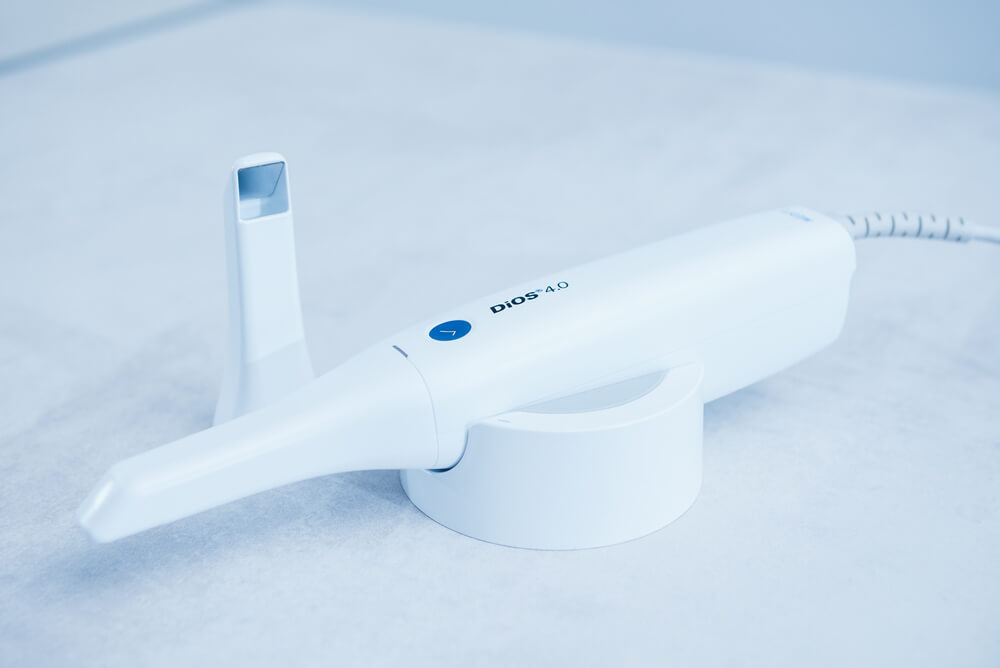 This scanner is a high-tech HD camera that takes a series of pictures inside the patient's oral cavity. This allows us to obtain an image displayed on the computer monitor which is a digital 3D model of the patient's teeth. Taking the scan takes 2-3 minutes. The process is virtually imperceptible and, in most cases, means there is no need to take an uncomfortable impression. The digital model obtained in the form of a special file can be sent directly to the prosthetic laboratory. This significantly speeds up processing time and eliminates the risk of mistakes when creating your new smile. An intraoral scanner is an essential link in the entire chain of the technological processes constituting computer-aided design and the manufacture of prosthetic teeth.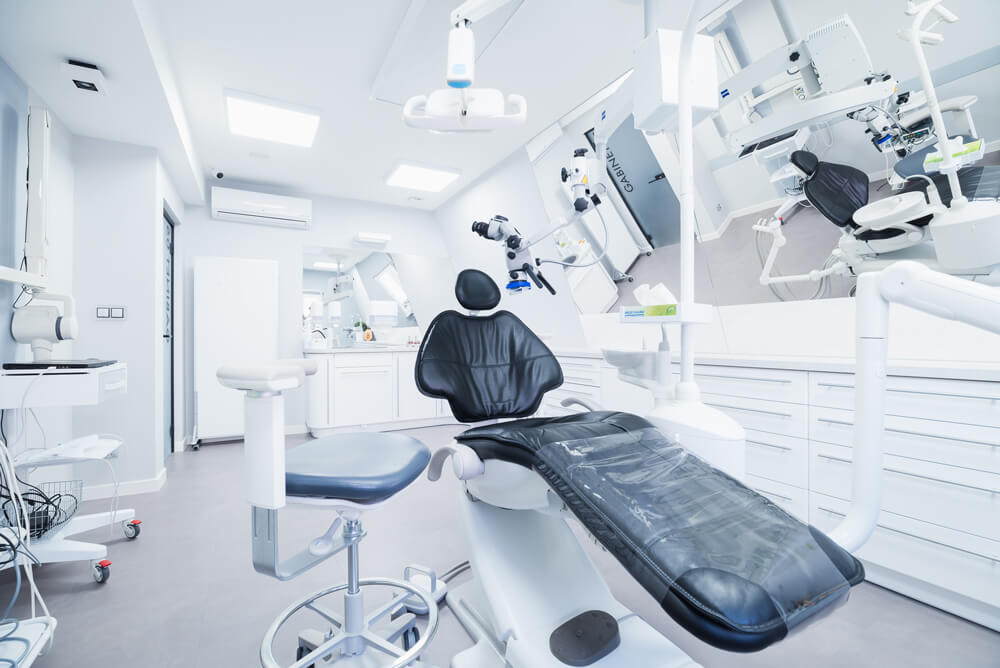 COMFORTABLE TREATMENT CENTRE
Our clinic is equipped with modern, exceptionally comfortable and convenient dental chairs which allow for the precise performance of all of our procedures in a reclined position. This position allows us to work in an ergonomic way, ensuring full comfort during your treatment. The devices are equipped with functional modules as well as anti-stress amenities.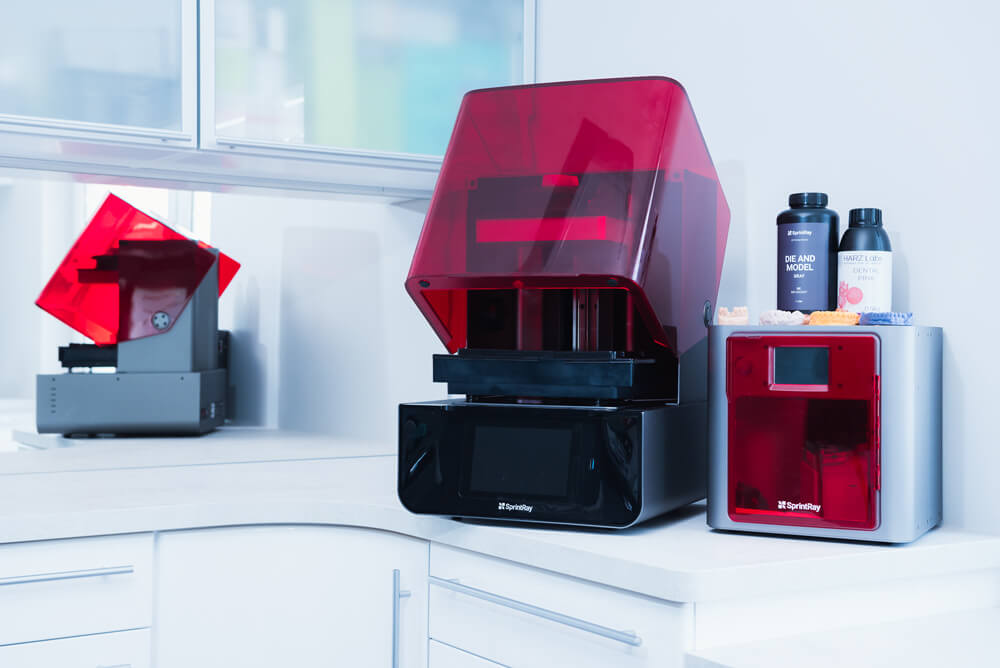 3D PRINTER CAD/CAM SOFTWARE
3D printing creates a three-dimensional physical objects from a computer-designed model, which can also be used in dentistry. The NB Dental Clinic also uses 3D additive spatial printing to make plastic dentures and models. Specialized software helps us design a perfect smile based on photos and a 3D model of your teeth taken with our intraoral scanner. By using this combined data from computed tomography, we can plan your dental procedure perfectly.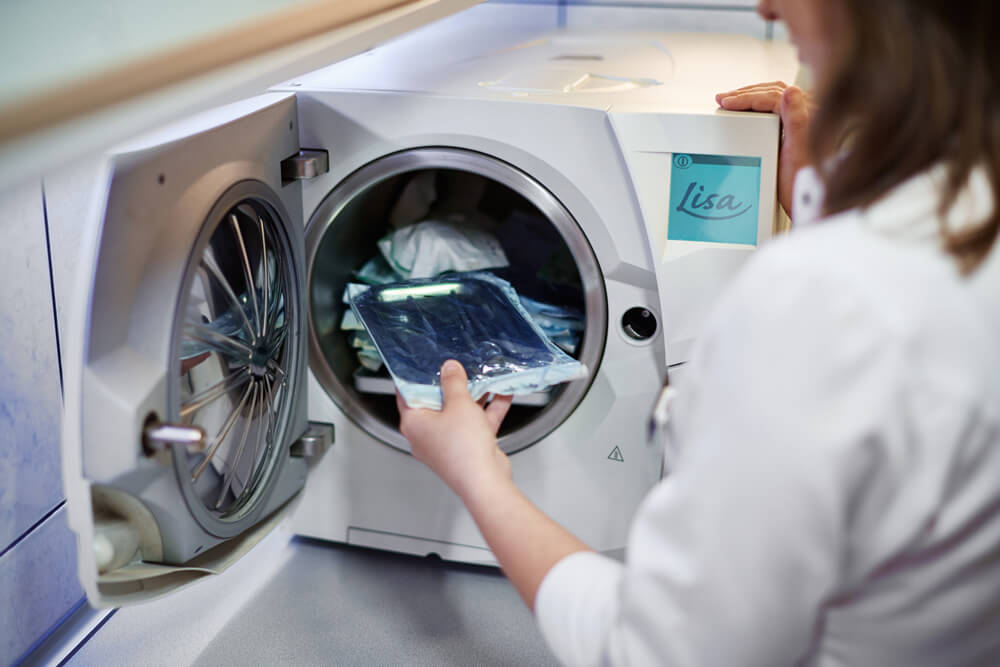 NB Dental Clinic is equipped with ultra-modern sterilisers, autoclaves manufactured by the renowned German brand MELAG, which combines an on-board computer, a modern document tracking system and adjustedable automated sterilisation cycles. All of these methods are used to ensure the highest standards of safety and hygiene before every procedure.