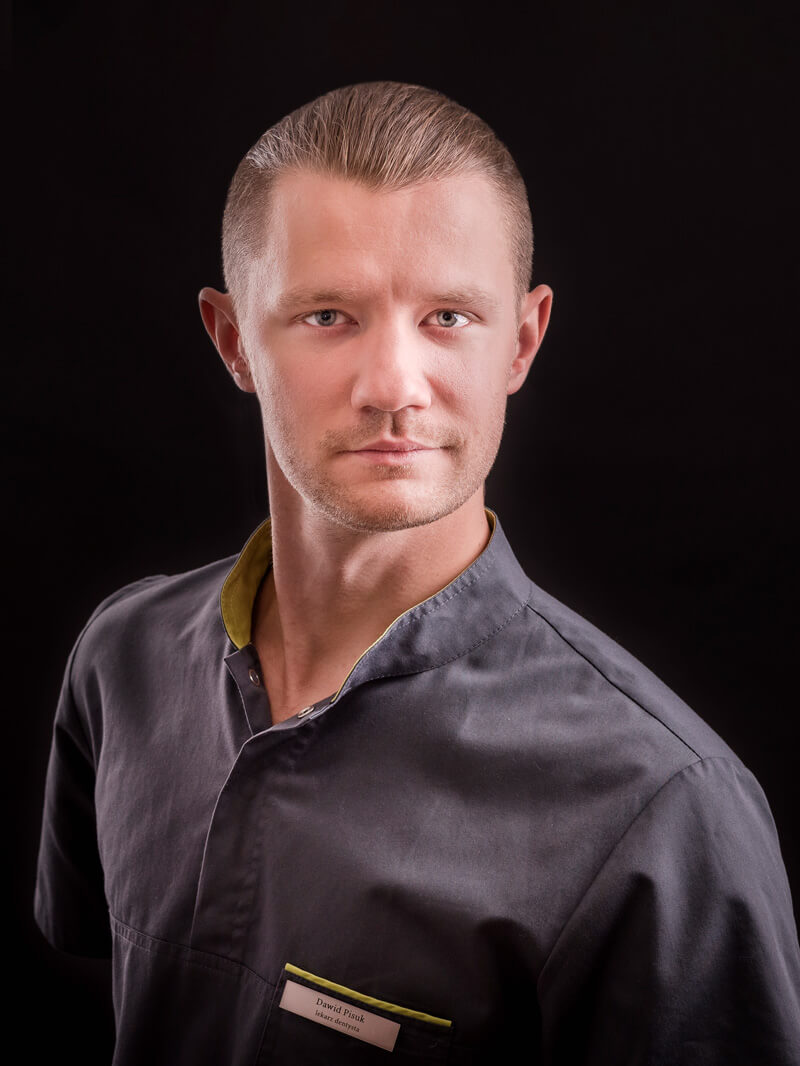 A graduate of Pomeranian Medical Universit with a passion for cosmetic dentistry, working in particular with composite restorations. Dawid has extraordinary knowledge, experience and skills which he continues to develop.
The creator of a number of amazing non-operative dental metamorphoses of patients. An artisan in the field of dentistry who pays attention to the tiniest details.
A lecturer who finds fulfilment in training other doctors in Poland as well as internationally in the area of composite restorative dentistry.
Hobbies include: the dentist cyclist club – gravity enduro biking, mountain hiking, and seasonally also a keen gardener.