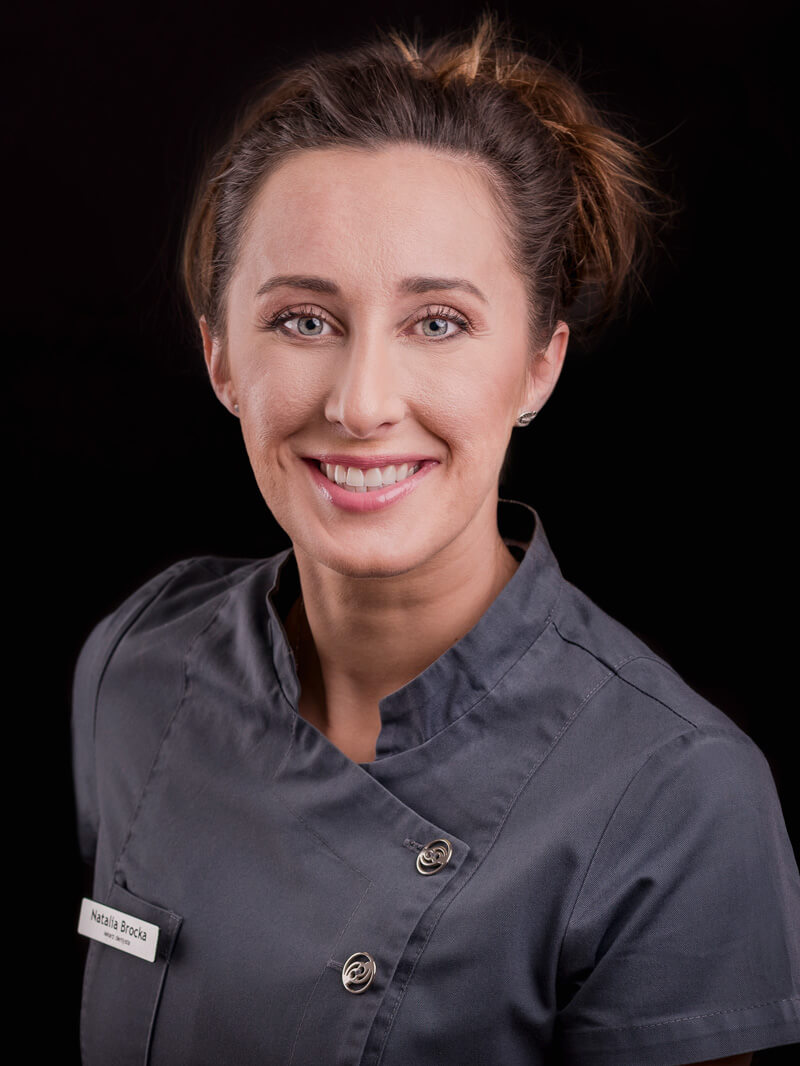 A graduate from Pomeranian Medical University in 2009 in stomatology, and continuing a long-standing family medical tradition. Also the founder and co-owner of NB Dental Clinic, where she serves as medical director and coordinator of our comprehensive treatment plans.
"Implants, surgery, advanced bone and gum reconstruction are my main interests that I have pursued since the beginning of my professional career."
Also a graduate of prestigious scientific programmes at universities in Michigan, New York, Szeged (Hungary), among others. She has completed a number of programmes in advanced microsurgery techniques including the use of autologous bone grafting.
Member of associations for implant specialists (PSI, DGOI) and aesthetic dentistry (PASE).
In her daily work, she helps patients with worn down teeth and joint disorders. Due to her involvement in the SPEAR Education research group (Arizona, USA), her specialty is in restoring teeth to a confident and lasting smile.
In her spare time, she enjoys playing tennis, cycling, hiking and is passionate about healthy food.