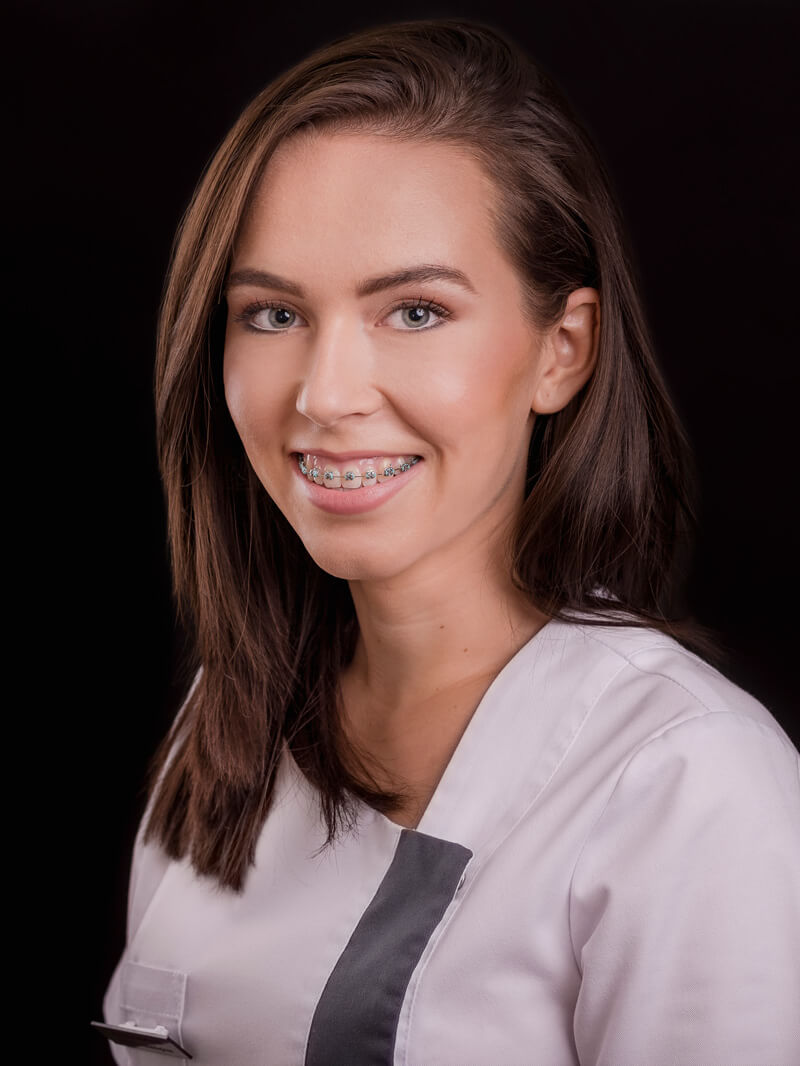 Dental assistant, indispensable for assisting with multi-handed tasks under the microscope. Wiktoria keep a close eye on the comfort of our patients and ensures the efficiency of our root canal procedures. Always smiling, her optimism and happiness is infectious.
She is currently working on a future career in physiotherapy. Her specialization includes mastication / chewing recovery and providing help toassisting patients with joint problems.
A dog lover, passionate about healthy living, vegetarian cuisine and biking.