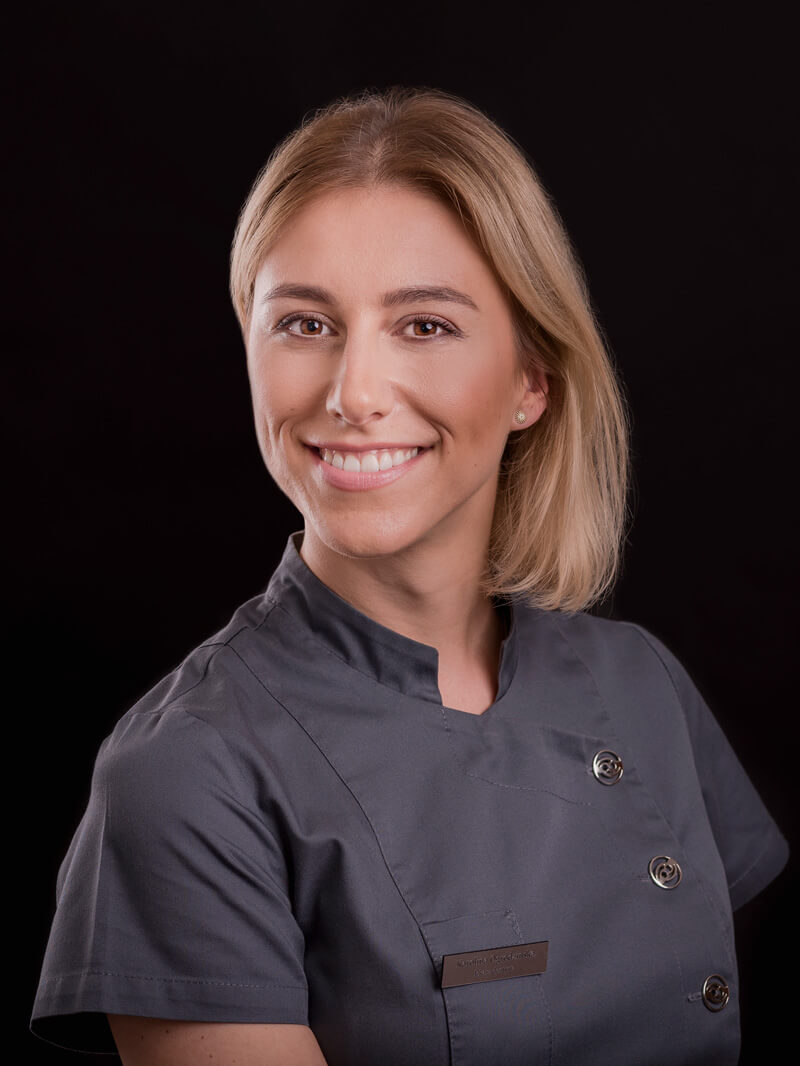 Interested in stomatology since childhood, a tradition in her family, she graduated from Pomeranian Medical University in 2015.
Dentistry is not only her job, but also her passion. Always on standby to happily provide exceptional care for her patients, and full commitment to patient satisfaction.
She specialises in modern endodontics – root canal treatment and conservative dentistry using microscope magnification for ultimate precision. She is also currently developing her professional skills in the area of orthodontics.
She rides horses, travels and enjoys cooking ethnic cuisine in her spare time.